Description
Our 6 In 1 multi-functional cavitation 2.0 fat reduction beauty equipment helps in body slimming, fat loss, and cellulite removal through ultrasound cavitation, radio frequency (RF), and lipolysis laser treatment. It also helps in facial firming, anti-wrinkle, fine lines removal, and skin rejuvenation. Ideal for beauty salon, spa center, and home beauty studio.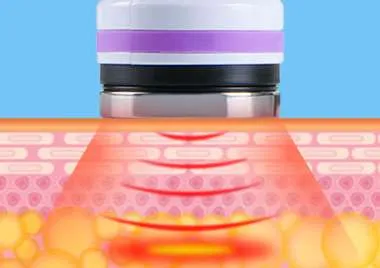 Cavitation 2.0
Cavitation 2.0 provides a new approach that can help customers to get satisfying results without having to bear the noise & ringing in the ears as well as increased power output and overall improved performance and durability.
The cavitation procedure releases powerful ultrasonic waves, which quickly vibrate fat cells, and produce countless vacuum air pockets in and out of cells, mightily impacting the fatty cells. This then will break the fat cell membrane, and dissolve the triglyceride to be the glycerin and free fatty acid. The glycerin and free fatty acid will then be removed with your daily metabolism process.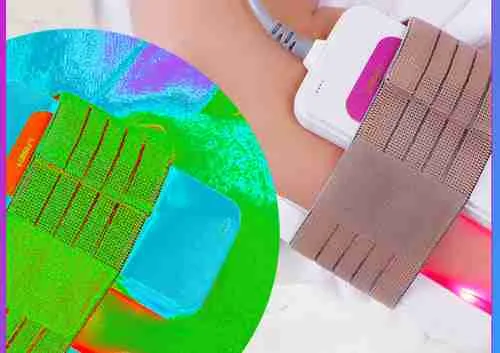 Lipo Laser 2.0
Lipo laser 2.0 is an improved revolutionary treatment that removes tough excess fatty tissue.
More Powerful – Visible results after the first treatment course
Longer lifespan of each diode laser – Save more money
Lipo Laser uses LED lasers that heat the fat cells in the targeted area causing them to break down. Over a short period of time, the fat deposits are simply absorbed and expelled through our body's natural metabolic process. During the procedure, the laser seals off minor blood vessels significantly reducing bruising and patient downtime. The introduction of heat into the treated area stimulates collagen production to give a smooth, tightened, and sculptured result.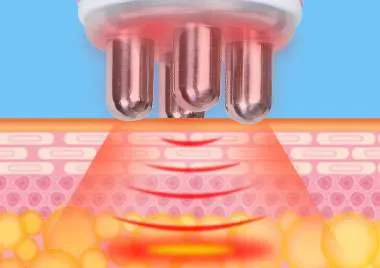 3D Smart RF
With the development of today's societal standards, people recognize the importance of Skin Rejuvenation (skin tightening, skin lifting, skin whitening, wrinkle removal, and so on). There are now so many home and salon radio frequency (RF) skin tightening lifting machines on the market, which increased the difficulty to choose suitable machines for each different person's needs. Mostly, machine types are divided into two parts. One is the normal RF, the other one is the 3D Smart RF.
Advantages
1. Adopting advanced ultrasonic technique (cavitation 2.0).
2. Provide a non-invasive and safe body contouring and facial care treatment.
3. Vacuum suction combined with smart 3D RF provides more choice of fat reduction.
4. FDA-approved cavitation 2.0 machine with a 40kHz ultrasonic cavitation system.
5. Compared with other RF technology, our RF treatment focus energy at the correct position with a 3D smart RF mode.
6. Lipo cavitation machine without side effects and the risk of gaining the weight back, the results are rather obvious, no downtime, not affecting normal work, and life.
What Can the 6 in 1 Ultrasonic Cavitation 2.0 Machine Do?
1. Ultrasound cavitation body fat reduction for arm, abdomen, waist, thigh, and leg.
2. Body radio frequency (RF) helps in cellulite removal and skin tightening.
3. Face and undereye radio frequency (RF) help in fine line, wrinkle removal, face lifting, and skin rejuvenation.
4. Lipo laser body slimming weight loss.
5. Vacuum radio frequency (RF) helps in body massage and lymph detox
6. Accelerate body metabolism, improve body contouring, improve skin quality.
How Long Does It Take To See Results From Cavitation 2.0?
Typically, it is estimated that around 12 weeks, you will see the obvious result. the lipo cavitation machine will affect the fat cell inside the body, which will start almost instantly. For that, some people may experience the changes in 3-4 weeks.
What Are The Side Effects Of Cavitation 2.0?
It has no side effects basically. After cavitation treatment, you may experience transient redness, excessive thirst, or nausea immediately, drink more water, these all will disappear in a few hours.
Are Ultrasound Cavitation Results Permanent?
Maintain the lasting treatment session, the result will continue to improve. The body will metabolize fat for up to 12 weeks, for most people, in which fat loss can be permanent. The procedure will also make skin firmer and smoother than before.
Specifications
40K cavitation head
Power supply output: 150V
Frequency: 40KHz
Power: 25W
Bipolar RF head:
Power supply output: 66V
Freqeuncy: 450K
Power: 95W
Body RF head:
Power supply output: 24V
Freqeuncy: 1500K
Power: 35W
Face RF head (dual flat head):
Power supply output: 66V
Freqeuncy: 450K
Power: 35W
Face RF head:
Power supply output: 66V
Freqeuncy: 450K
Power: 35W