Description
How does it work?
This device uses ultrasonic Radio Frequency that gently heats the lower levels of the skin to destroy stubborn fat cells; this stimulates a healing response and the fat is dispersed. This then causes increased collagen production and tightening of elastin fibres.
The Results of Treatment
Buttock Lifting
Belly Fat Loss
Stimulation of skin cell renewal
Tightening of sagging skin
Reduction of fat deposits -Remove Cellulite
Body Contouring
Improvement of scars and stretch marks
Lifting and tightening of the skin – Reduce Wrinkles
Diminishment of enlarged pores
Improvement of microcirculation and skin color – Remove Eyebag Darkness
Improvement of skin elasticity – Lift Eye Sagging
General facial tightening and brightening
RF Radio Frequency Facial
A radiofrequency facial is a non-invasive treatment that uses heat energy to create a controlled injury to your skin, which, in turn, prompts collagen and elastin production—the two key proteins responsible for skin firmness, tightness, and smoothness.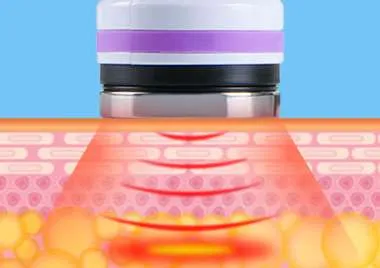 Cavitation 2.0
Cavitation 2.0 provides a new approach that can help customers to get satisfying results without having to bear the noise & ringing in the ears as well as increased power output and overall improved performance and durability.
The cavitation procedure releases powerful ultrasonic waves, which quickly vibrate fat cells, and produce countless vacuum air pockets in and out of cells, mightily impacting the fatty cells. This then will break the fat cell membrane, and dissolve the triglyceride to be the glycerin and free fatty acid. The glycerin and free fatty acid will then be removed with your daily metabolism process.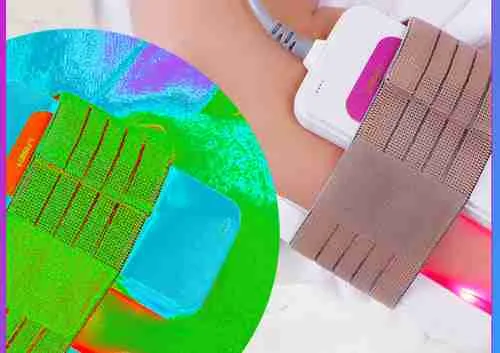 Lipo Laser 2.0
Lipo laser 2.0 is an improved revolutionary treatment that removes tough excess fatty tissue.
More Powerful – Visible results after the first treatment course
Longer lifespan of each diode laser – Save more money
Lipo Laser uses LED lasers that heat the fat cells in the targeted area causing them to break down. Over a short period of time, the fat deposits are simply absorbed and expelled through our body's natural metabolic process. During the procedure, the laser seals off minor blood vessels significantly reducing bruising and patient downtime. The introduction of heat into the treated area stimulates collagen production to give a smooth, tightened, and sculptured result.
Ultrasonic Cavitation
Ultrasonic cavitation, also known as ultrasound cavitation, is a non-invasive procedure using ultrasound technology to break down fat cells below the skin. It is a non-surgical method of reducing cellulite and localized fat. This procedure applies pressure and heat to fat cells through ultrasonic vibration.
The broken-down fat cells go from the body to the liver where they are flushed out as waste. This method of treatment flushes fat from the body without any surgical treatment and It is a preferred method to other invasive procedures of eliminating body fat.
Radio Frequency
Radio Frequency treatments sculpt and tighten the appearance of the skin by safely and comfortably heating the tissue and fat cells under the skin's surface. The applicator uses Pulsed Electromagnetic Fields (PEMF) as well as Multi-Polar Radio Frequency to produce uniform heat under the skin's surface to achieve results.
Radiofrequency stimulates blood microcirculation, strengthens the lymph system, and promotes fat Metabolism. Stimulation of thermal energy helps to increase body metabolism speed and enhance ligament and muscle flexibility. RF treatments are very effective at combating loose skin and wrinkles, achieving a rejuvenating glow of the skin. Its role as a conductor increases the tissue-oxygen supply, accelerating cell metabolism, and stimulating collagen regeneration, elastin, and hyaluronic acid. This naturally lifts skin and creates a tighter, stronger, and more youthful look.
Power supply Input:100V-240V
Power:190W
40K Cavitation Handle
Frequency:40KHz
Power:20W
Sextupolar 3D RF Handle for Body
Frequency:1MHz
Power:50W
Quadrupole 3D RF Handle for Face and Body
Freqeuncy:1MHz
Power:50W
Three pole 3D RF Handle for face
Freqeuncy:1MHz
Power:30W
Vacuum Quadrupole 3D RF Handle
Frequency:1MHz
Power:10W
Vacuum: <-80kPa
Pressure: >250kPa
Air flow: >10L/minute
Noise level: <70dB (30cm away)
Light wavelength: 635nm ~650nm
Power of each light: 5mw
Energy output :64 x 5mW =320mw ( 6 big pads *10 light/each+2 small pads * 2 light/each)
Mains power output: 100VA
1. Multipolar Radio Frequency (RF)
2. Cavitation Wand
3. Vacuum Radio Frequency (RF)
4. Facial Bipolar Radio Frequency
5. Tri-polar small Radio Frequency (RF) Head
6. Laser Pads
Exquisite Depot provides a one-year consumer limited voluntary manufacturer's warranty on all cavitation machines starting one (1) year from the delivery date. Three (3) months on all cavitation, vacuum, radio frequency handles, lipo pads, cryo handles, parts and accessories. More information on the included warranty can be found here.