Description
Professional 8 IN 1 cavitation fat reduction system combined with vacuum RF body slimming, lipo laser fat loss, dermabrasion peeling, bio microcurrent facelift is a synergistic treatment for weight loss and skin rejuvenation.
Advantages Of 8 In 1 Cavitation Vacuum RF Slimming Machine
– With advanced cavitation 2.0 technology, a more comfortable and effective fat loss experience is available for you.
– Smart 3D radio frequency technology, automatically adjusts energy according to the temperature of the derma.
– Bio microcurrent helps lift your face, anti-aging.
– Laser lipo treatment as an extra weight-loss method.
– Fashionable stand-up metal body design with wheels, convenient to move.
ideal for a professional beauty salon or aesthetic clinic.
– Color touch display, easy to operate, excellent user experience.
– Extra dermabrasion and spray jet for facial skincare.
Technology: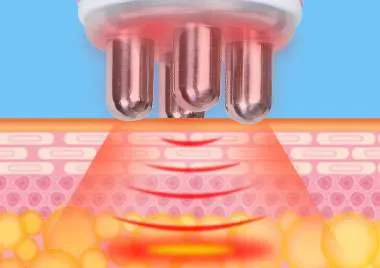 3D Smart RF
With the development of today's societal standards, people recognize the importance of Skin Rejuvenation (skin tightening, skin lifting, skin whitening, wrinkle removal, and so on). There are now so many home and salon radio frequency (RF) skin tightening lifting machines on the market, which increased the difficulty to choose suitable machines for each different person's needs. Mostly, machine types are divided into two parts. One is the normal RF, the other one is the 3D Smart RF.
BIO Microcurrent
The biological microcurrent facial Slimming system is the most advanced non-invasive facial toning system that can achieve skin rejuvenation and weight loss.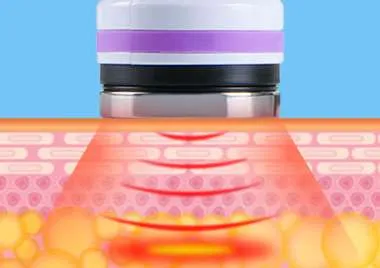 Cavitation 2.0
Cavitation 2.0 provides a new approach that can help customers to get satisfying results without having to bear the noise & ringing in the ears as well as increased power output and overall improved performance and durability.
The cavitation procedure releases powerful ultrasonic waves, which quickly vibrate fat cells, and produce countless vacuum air pockets in and out of cells, mightily impacting the fatty cells. This then will break the fat cell membrane, and dissolve the triglyceride to be the glycerin and free fatty acid. The glycerin and free fatty acid will then be removed with your daily metabolism process.
Lipo Laser
The LED Laser body sculpting procedure uses 635nm-650nm LED Laser that heats the fat cells in the targeted area causing them to break down. Over a short period of time, the fat deposits are simply absorbed and expelled through our body's natural metabolic process. During the procedure, the laser seals off minor blood vessels significantly reducing bruising and patient downtime. The introduction of heat into the treated area stimulates collagen production to give a smooth, tightened, and sculptured result.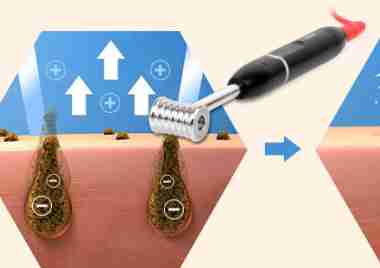 Microdermabrasion Machine
Microdermabrasion is a non-invasive procedure that uses tiny crystals or other exfoliating surfaces to help remove the superficial layer of dead skin cells.
Microdermabrasion Machine is a method of utilizing the principle of epithelial tissue regeneration. It sprays micro-grains to the deep layer of the epidermis at high speed, stimulates the rapid renewal of collagen and fibrous tissue, and instantly evaporates or destroys skin cells. These scars and aging skins are removed. After that, the treatment site will re-expose the new skin rejuvenation method of the newborn skin. Because it is non-chemical skin rejuvenation, it will not irritate the skin at all. It is the most popular skin care method in Europe, America and Japan.
Vacuum Cavitation Slimming
The principle of a vacuum weight loss device is to cause frequent activity of fat in the body through the thermal effect of electricity, so that the weight loss site is decomposed by heat perspiration to achieve weight loss. Cavitation: Ultrasonic cavitation is a simple treatment that relies on sound waves to destroy fat cells from the body. It is a non-invasive weight loss treatment that uses ultrasound technology to reduce fat cells in the target area of the body.
Oxygen Jet
Oxygen Jet is a virtually painless, skin treatment procedure that dramatically improves the appearance and texture of your skin in a fast method and provides a discernible enhancement on the first treatment session.
RF Radio Frequency Facial
A radiofrequency facial is a non-invasive treatment that uses heat energy to create a controlled injury to your skin, which, in turn, prompts collagen and elastin production—the two key proteins responsible for skin firmness, tightness, and smoothness.
Related Treatments:
With the year of 2023 underway fitness-minded people and health experts are pondering new and…
Professional Cryotherapy Slimming Equipment All Cryotherapy Machines Cryotherapy, what exactly is it? Cryotherapy is a…
Ultrasonic Cavitation Machines Non-surgical and effective fat removal? Relaxing luxurious body sculpting? Losing inches while lifting and…
Is Ultrasonic Cavitation Safe?
The 8 in1 cavitation system provides a safe, comfortable, and non-invasive procedure; With FDA approval, ultrasonic cavitation has no side effects, no downtime. It doesn't need any anesthesia, does not harm the skin, and leaves no scars.
How Much Does Ultrasonic Cavitation Cost?
The cost of ultrasonic cavitation can range from 250 to 350 dollars per session and varies on the individual, age, weight and treatment area, and treatment sessions.
Specifications
Power supply Input:100V-240V
Power: 390W
40K cavitation Head:
Frequency:40KHz
Power: 45W
8 Pole 3D Smart RF w/Photon for body
Freqeuncy:1MHz
Power: 45W
Quadrupole 3D Smart RF w/Photon for face
Freqeuncy:1MHz
Power:35W
3D Smart Bipolar RF w/Photon for eye area
Freqeuncy:1MHz
Power:25W
Bipolar SMART RF w/ vacuum for face&eyes
Freqeuncy:1MHz
Power:20W
Vacuum: <-80kPa
Pressure: >250kPa
Air flow: >10L/minute
Noise level: <70dB (30cm away)
Dermabrasion
Power: 45W
Vacuum: <-80kPa
Pressure: >250kPa
Airflow: >10L/minute
Noise level: <70dB (30cm away)
Nozzle Diameter: 0.2mm-0.3mm
Fluid Cup Capacity: 7cc
Weight: 289 g / 10.19 oz
Package List
1 x Host
1 x Cavitation 2.0 Probe
1 x Bipolar 3D SMART RF with vacuum for face
1 x Bipolar 3D SMART RF probe with photon for eye area
1 x Quadrupole 3D SMART RF probe with photon for face
1 x 8 Pole 3D SMART RF probe with photon for body
1 x Sextupolar Smart RF Vacum probe with photon for body
1 x Bio face lift probe
9 x Derambrasion tips
3 x Dermabrasion wands
2 x Small LED Laser pads
6 x Big LED Laser pads
1 x Water spray jet
1 x Power Supply Cord