If you don't clean your pores properly, long-term skincare products and cosmetics can cause skin to become clogged and dry. Your skin's pores cannot be completely cleaned by using a daily cleanser, makeup remover, or any other molecular diameters. To cleanse the skin, we must use hydrodermabrasion facials.
How Does a hydro dermabrasion Facial Work?
Hydro dermabrasion is also known as small bubble. It forms a vacuum circulation through negative pressure. The special design of the spiral vortex washing heads allows for the direct application of nutrient solutions and small bubbles to the skin. Supersonic nozzle attached to the microdermabrasion machine will deliver water to the skin quickly. The suction will then remove dirt, oil, or dead skin. The hydro facial system is now complete. This is the ideal product for sensitive skin who wish to exfoliate. The Skin Hydrodermabrasion Therapy System is gentle, relaxing, painless, and without any discomfort.
Hydro Microdermabrasion Treatment Area
Hydro microdermabrasion can be used on the neck, face, decollete and hands.
Recommendations for Treatment
First Course of Treatment: RecommendedHydro + Dermabrasion facial cleansing: 5 sessions
Five sessions of ultrasonic facial treatment
RF Skin Lifting: 5 Sessions
Recommendation for 2nd Course
Hydro + Dermabrasion facial cleansing: 5 sessions
3 sessions of RF skin lifting
2 sessions for bio skin tightening
Hydro Dermabrasion Before And After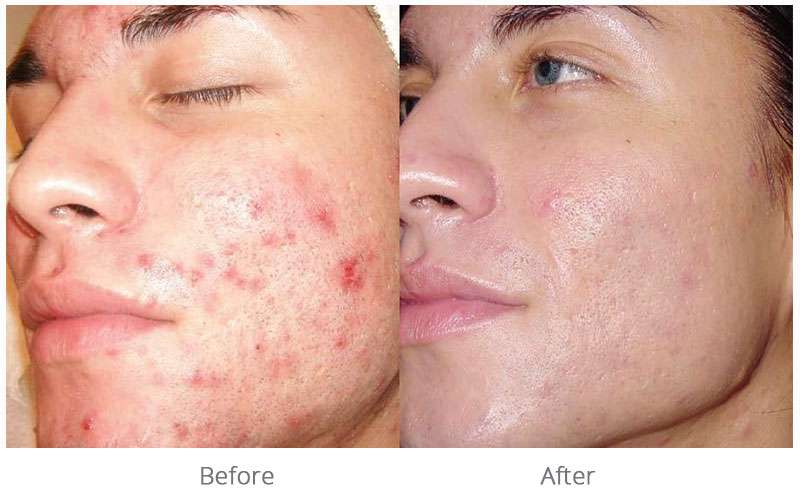 FAQ
1. Which products should I use for this facial cleansing treatment
For normal skin, you can use the AHA and BHA.
2. How long can I expect to get results?
You will get different results depending on your skin condition, skin age and skin health. If you have young skin, you may be able to achieve the result in 2-3 sessions. However, for the best results, you might need to do 8-10 sessions. Keep facial cleansing up to once per week for skin care.
3. How long can the treatment last?
The Hydro Facial Dermabrasion procedure will take 15-20 minutes. You can also use the warm steamer before the hydro facial cleansing to open pores and help you to cleanse better.
4. After the hydro dermabrasion treatment, what should I do?
After the hydro facial peeling, you can apply the spray moisturizer and then apply the facial mask. Both can help to moisturize and care for your skin.