Description
The Radio Frequency Vacuum Tightening Machine, Ultra Cavitation, is one of the multifunctional beauty machines in our company. It is mainly for Body Slimming Cellulite Reduction, Skin Tightening & Rejuvenation, Face Lifting and Wrinkle Removal, And Anti-Aging. It is the preferred option for anyone who does not want to undergo extreme options such as liposuction, as it does not involve any needles or surgery.
Benefits of the Radio Frequency Vacuum Tightening Machine Ultra Cavitation
Yes, low-frequency ultrasounds will work on cellulite. However, for the best results, Cavitation is used alongside our Radio Frequency treatment. Clients will be able to lose fat while tightening the skin layers, creating a smoother and healthier-looking appearance.
Will Cavitation work on loose skin and fat?
We generally recommend radio-frequency skin tightening and cavitation even after liposuction to tighten loose skin.
Specifications
Power supply Input:110V/220V 60HZ/50HZ
Power:180W
40K cavitation head:
Power supply output:150V
Frequency:40KHz
Power:25W
Sextupolar Vacuum 3D SMART RF for body
Power supply output:66V
Freqeuncy:3MHz
Power:30W
Quadrupole 3D SMART RF head for body:
Power supply output:66V
Freqeuncy:3MHz
Power:30W
Bipolar 3D SMART RF for face and eyes
Power supply output:66V
Freqeuncy:3MHz
Power:30W
Red Wavelength:650 – 730 nm
Who is an ideal candidate?
Patients should generally be fit and healthy and are within 10-15% of their ideal weight. Often, ideal candidates are seeking spot fat reduction in certain areas.
Patience is the key. Unlike surgical operations, results are gradual and may take several weeks.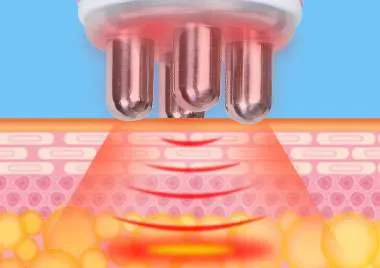 3D Smart RF
With the development of today's societal standards, people recognize the importance of Skin Rejuvenation (skin tightening, skin lifting, skin whitening, wrinkle removal, and so on). There are now so many home and salon radio frequency (RF) skin tightening lifting machines on the market, which increased the difficulty to choose suitable machines for each different person's needs. Mostly, machine types are divided into two parts. One is the normal RF, the other one is the 3D Smart RF.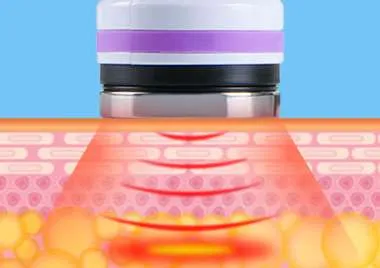 Cavitation 2.0
Cavitation 2.0 provides a new approach that can help customers to get satisfying results without having to bear the noise & ringing in the ears as well as increased power output and overall improved performance and durability.
The cavitation procedure releases powerful ultrasonic waves, which quickly vibrate fat cells, and produce countless vacuum air pockets in and out of cells, mightily impacting the fatty cells. This then will break the fat cell membrane, and dissolve the triglyceride to be the glycerin and free fatty acid. The glycerin and free fatty acid will then be removed with your daily metabolism process.